Used INFINITI Engines
Have you found a Used Infiniti Engine with low mileage, yet? Do you think real time tracking could be helpful? Welcome to AutoUsedEngines, a family of auto enthusiasts that quietly operates as the top provider of cheap reliable Used Engines with exceptional customer service.
Here, you can find Rebuilt Infiniti Engines at affordable prices as well as Remanufactured Infiniti Engines that will last another generation, depending on your goals. All cost less than buying a newer car. All quotes are FREE. Shipping is FREE to the US on any of our Used Infiniti Engines in stock. They come with warranties and most come with a money-back guarantee.
Our acquisition points have saved the cheapest and best quality only for our clients and many have passed crucial inspection and are ready to ship. That's how we are set apart. You should call and check before you buy.
Whether you're looking for a Replacement Engine for a discontinued model, like the Infiniti Kuraza or are quietly housing an exquisite Infiniti Q60 that needs a boost in performance, you'll find our reps courteous, our prices kind and deliveries accurate. Have the shop address and the VIN when you call.

FREE Quotes
FREE Shipping to US and Canada
REAL TIME Tracking
1-888-289-0076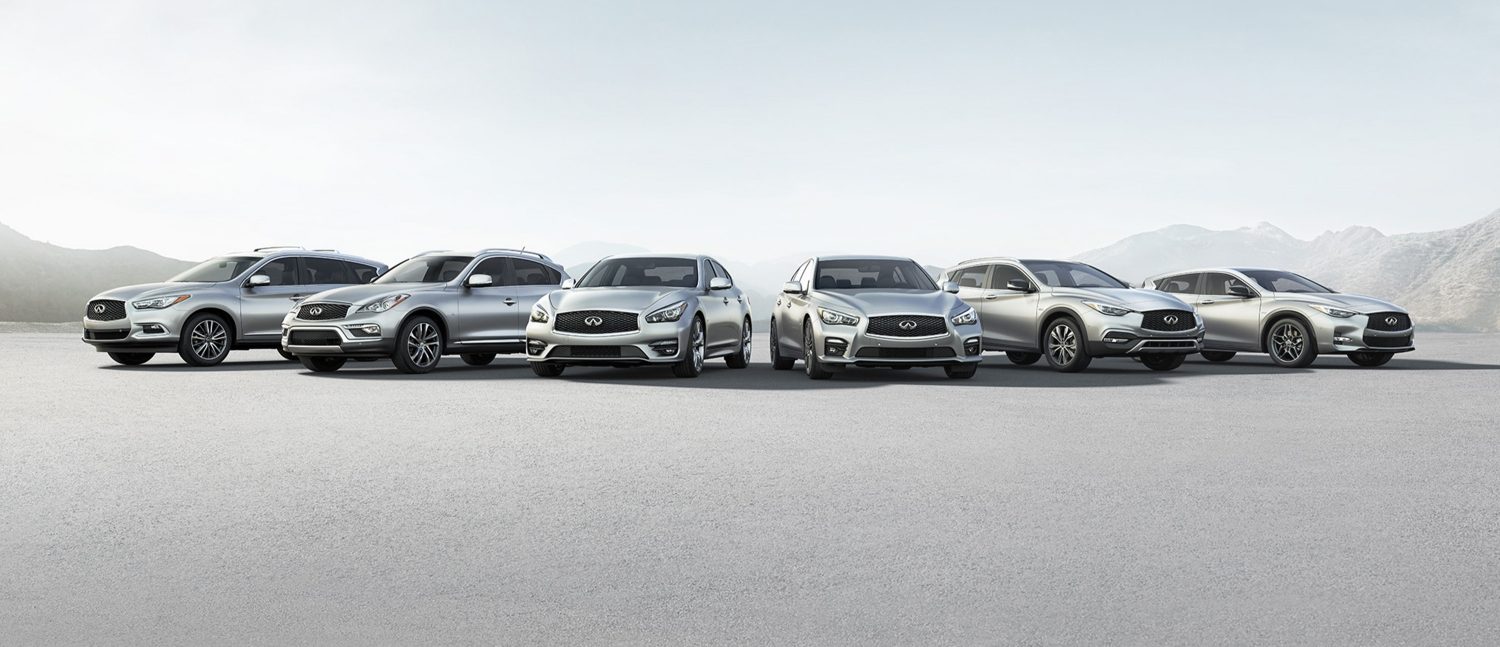 Used INFINITI Engines For Sale
We work after hours. Call and leave a message. Our family quietly provides the superior service within the industry with the best prices on top-notch Used Engines.

Family-Owned
Courteous Service
Superior Quality
About Pre-Owned Infiniti Engines in stock:
It goes without saying that the power houses beneath the hood of Infiniti are distinctly Nissan. Yours could have been manufactured just off the coast of Sagami Bay in Kanagawa Prefecture or it may have originally rolled off a conveyor belt near Nashville or geographically somewhere in between.
Your VIN tells all. From a first generation Nissan Sentra, an X-Trail or any of the fabulous Q Series Nissan Engines, we service every imaginable Nissan driver in the US and some internationally. Need an international shipment? Call with your VIN and the potential freight-to address for hassle-free quotes.
Our Used, Rebuilt and Remanufactured Engines in stock are heavily comprised of low-mileage Engines like those sold in later model Infiniti. In the meantime we maintain a dynamic inventory of rigorously tested Auto Engines for the earlier model Infiniti, like those for a subcompact QX30 or QX80 Infiniti SUV.
Inventory is capped at the year 2000, like those sold into the original Infiniti I35 in cooperation with the Renault, or Engines for middle-age Infiniti models like the G37 Sport or a 2nd generation G50. Infiniti sales peaked in the year 2012 onward providing a wealth of acquisition and cheap affordable auto engines.
For instance, if you drive a 2014 Infiniti Q50 and need a Replacement Engine, we probably have your 2.0 L or 3.7 L V6 Nissan Engine in stock and ready to ship. We also can also source the uncommon 2.2 L I4 Diesel Engines sold with this model or any Engine originally manufactured by Renault in Nissan's early years.

Used M45 Engines
Used QX4 Engines
Used Q50 Engines

Don't take chances with low quality high output auto engine dealers. Now matter which Infiniti you drive, it is probable that your life is hanging in the balance while you wait on auto repairs. We understand that your time is valuable. You don't just need your car fixed, you need your life back. Come to AutoUsedEngines where we have the integrity to distribute the Replacement Engine you can trust and we track it until it is delivered.
Call and speak with one of our friendly representatives or even our automotive tech if you prefer. We're here to help you get your life back in an affordable fashion. Buying a used engine from our family can save you thousands. Many sources hold and price exclusively for our clients.

Used QX80 Engine
Used Q40 Engine
Unmatched Quality
There are industry standards for testing and then there are our standards. Refinement, repair and rebuilds are performed in-house to control quality and cost, one automotive tech to one engine at a time. All rebuilt and Remanufactured Engines have been fully restored to their original ratings and capacities. Get your power house and fuel efficiency back. Which model do you drive?
1-888-289-0076